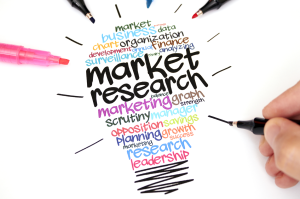 Over the last six months we've concluded a number of shopper research projects with clients and each one has left me more and more concerned about the way research is being conducted around the world. To be clear my 'beef' is not with the principle of conducting shopper research, which I think is essential. Rather I'm more frustrated with the process itself.
Here's my top three peeves and what I think should be done:
Shopper research is too broad!
Have you ever sat through a research presentation? Wow, are they boring! Research presentations can run to hundreds of slides, many of which have very little practical value. In most presentations I read one chart in 20 has something useful on it and even then the data can be hidden or miss-presented.
It would be easy to blame the agencies who produce the presentations, but in reality it's often the managers who commissioned the survey who are at fault.
Agencies in the main do a fair job of providing the information they believe the client wants. Often the client wants a lot. Many studies have objectives that are extremely broad (in the shopper space a common objective is simply "To understand shoppers"), few articulate clear hypotheses that have been evaluated before the brief and in many cases additional questions are added to make commissioning a survey 'more efficient'.
All of this means that the agency tries to cover every eventuality and meet as many needs as possible. The end product? Ten charts out of 200 that tell you something useful.
Shopper research is too slow!
Big studies seem to take forever. Think about it, a major study can take up to twelve weeks to conclude. But that's just the field work, add to this the time it takes to get the study of the ground: from internal approval, through briefing, into procurement then there's questionnaire design, training and recruitment – all of which need to be done before you start field work. Accounting for data processing, 'insight' development (see below) and presentation it might take 24 weeks to conclude a study. That's 6 months! Before you can do anything!
When one considers how much change there's been in the last six months, surely there must be a way of speeding things up?
Shopper research is not insightful!
I remember a conversation with a client who'd just finished an extended piece of work into shopping behavior and when I asked how it had gone he said, "We didn't really learn anything".
"You mean you didn't learn anything new?" I asked.
"No" he said, "we didn't really learn anything at all!" Imagine the disappointment! Months spent conducting a study and you learn nothing! But the reality is that research presentations rarely do tell their recipients anything valuable. This is because the research presentation is not the end of the road, it just the beginning.
To drive real value from research, managers often have to combine the new findings with other pieces of secondary data to create insights upon which they can act. This a painstaking task which can add further delays to actually realizing business gains from the research that's been conducted.
3 ways that make shopper research work
I believe there are three things that can be done differently to deliver better results, faster and at lower cost:
1)      Focus research on learning how to realize business opportunities:
Research projects should begin with the development of clear research hypotheses based on what is already known. For instance, we encourage our clients to focus on testing hypotheses that if true would enable teams to increase sales. These focus on learning how to drive new shoppers to the brand, how to encourage shoppers to buy more often or to spend more. By selecting only the most valuable hypotheses two things happen: 1) Research projects become more focused and therefore potentially cheaper and 2) The returns the company enjoys from acting on research can be much greater.
2)      Apply methodologies that deliver answers quickly:
With focused research hypotheses, it's easier to apply methodologies that give accurate responses more quickly. By seeking out technical solutions that minimize the time lag between data collection and analysis teams can get into developing insights faster. For instance, we recently worked with a client who used a tablet-based app to capture traffic data in stores and to capture shoppers' responses to focused questions. The data were instantly transmitted to a dashboard so our client could work on the outcomes of the survey immediately.
3)      Spend time and effort on creating business impact
Much of the time and effort put in by agencies after a study is directed at tabulating data and creating a presentation, which as we've seen above, no-one will use! It would be so much better if effort and time were spent on creating actionable insights instead.
For instance, in the shopper space, much of the work done in implementation is done by the sales team, working with customers. Sales people don't need lengthy presentations on what the research says, they need pragmatic solutions they can discuss with their customers. Converting research findings into a compelling commercial proposition that illustrates the business benefits that your customers might enjoy helps you sales team realize business gains from research quickly.
If you're contemplating your next research program and would like some useful tips to getting the most out of your investment, why not read our ebook "The Introductory Guide to GREAT Shopper Research"