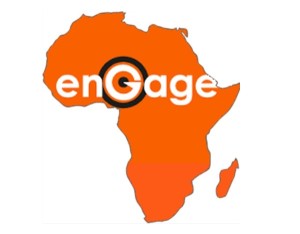 Nearly 10 years ago, Mike Anthony (the co-author of The Shopper Marketing Revolution) and I founded engage. Since then engage teams have worked with over 20% of the top 250 consumer goods companies across three continents. Having established have offices in Hong Kong, Malaysia, Singapore and Thailand, we've been investigating an African opportunity for over three years.
I'm therefore delighted to announce the foundation of engage Management Consultants Africa with Jason (Frich) Frichol, at the helm. Frich, a South African born and based specialist in shopper and retail marketing, has been working with us to bring the firm's offering to Africa. Identifying a gap in the African Consumer Packaged Goods sector, Frich recognized the need for our "Total Marketing" concept.
Frich states: "When I started my shopper marketing journey as a director of a FMCG company the return on investment, market share gains and growth achieved by applying shopper marketing were unparalleled in respective categories and territories. The company was mobilized around a shopper-centric approach with heavy investment in training and development of our team. After leaving the company I tried to replicate these results with other brands and businesses, and although the returns have been favorable, they haven't reached the exponential heights previously experienced. The challenge is compounded by weak turnarounds and poor execution levels due to a lack of inter-departmental synergies. It is mainly for these reasons that I have been lobbying for engage to come to Africa and launch its development and training platforms, which also cover customer management and field sales marketing."
Our objective is always to provide our clients with tools and tactics that deliver improved efficiency and greater profitability for their businesses. "In a nutshell, it's all about integrating development solutions and ensuring shopper-centric strategies translate into accelerated returns" says Frich. With increasing formalization of retail in Africa and the burgeoning middle-class, we're looking forward to participating and engaging in this incredibly dynamic environment.
engage Management Consultants Africa will focus on delivering a broad range of tried and tested training and coaching approaches and bespoke training accreditation platforms as well as engageAssess™ and People First™. engageAssess™ identifies internal opportunities across commercial functions, benchmarks performance and defines the root cause of current performance by assessing over 150 marketing, shopper marketing and sales activities. People First™ is a systematic approach to people development planning which focuses human resource on business priorities through effective organizational design and competency development.
Please contact Frich with any inquiries about our services in Africa.