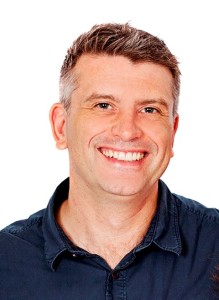 I am an author, consultant, speaker and business leader with over 25 years' experience working with leading consumer goods businesses including Mars, PepsiCo, Sony, Unilever, Danone, Fonterra and Kao.
As the co-author of "The Shopper Marketing Revolution", I'm a globally recognised expert in Shopper Marketing and Customer Development. I regularly blog on issues facing brands and managers around the world.
As a consultant I work with many of the world's best-known brands across Europe, Middle East, Africa and Asia-Pacific. I specialise in directly supporting managers to make practical changes to marketing and sales strategies which deliver step-change in brand performance, return on investment and organisational capability.
As speaker I have been engaged to keynote at conferences and corporate events around the world. I motivate audiences to embrace new ways of thinking about the markets in which they are working and inspire change.
I co-founded a global management consultancy, engage, and I lead our teams in Europe, Middle East and Africa. Concurrently I'm the CEO of Opporta, a digital platform which democratises personal development.
At the weekends you'll find me on a rugby field playing and coaching children between the ages of 3 and 10.
I'm the loving father of three amazing boys and the adoring husband of an awesome wife.