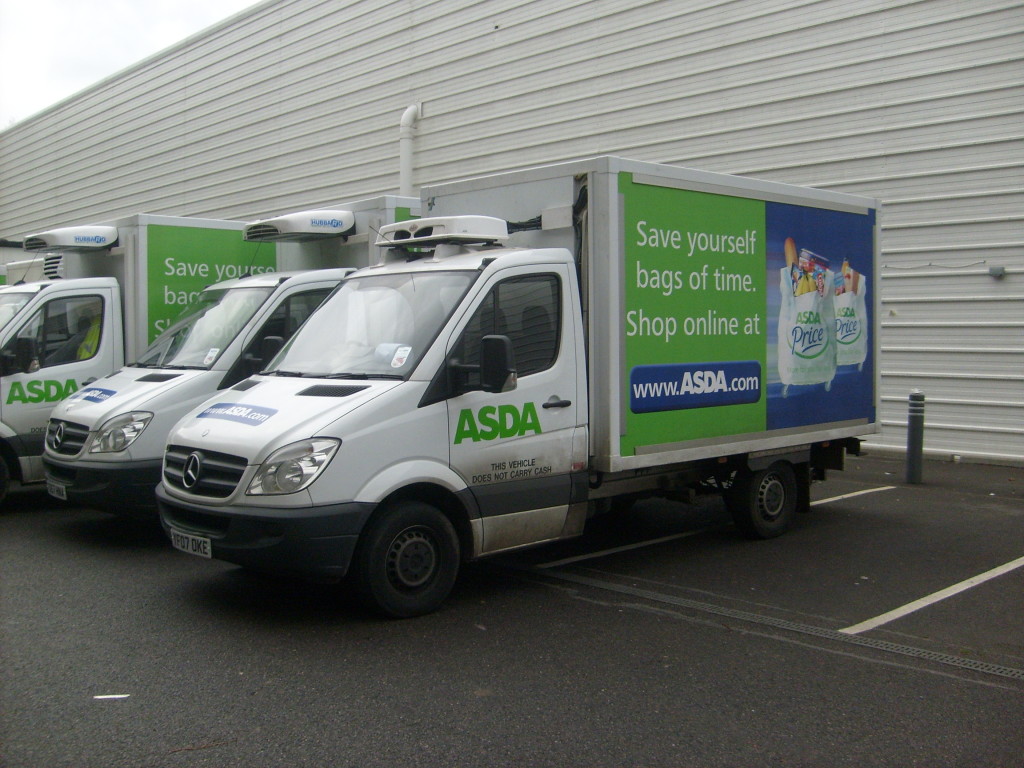 China arguably leads the world in online grocery shopping with some categories seeing more than 40% of sales online. When asked why this might be, a small group of Chinese online grocery shoppers offered a number of opinions: "It's convenient," said one, "I don't have to drive to the store, I shop before I leave work and groceries are delivered soon after". "It's easier to get what I want," said another, "in regular shops I often can't find the right product". A third said. "I hate going to regular stores, they're dirty and uncomfortable, my mum used to shop in a market for us when we were kids, but that's not for me". For these shoppers, online grocery shopping offers a significantly better experience than they get in the real world.
Elsewhere though shoppers clearly don't seem to agree. Rumor has it for instance that when Tesco launched online shopping in Malaysia, they only managed to secure 35 transactions a week. Even in the UK, arguably the world's most developed e-commerce market, only 5% of grocery sales are online. Why is this? Not having completed an in-depth survey, I can only offer hypotheses, but I can suggest three reasons why I think many shoppers still prefer to buy groceries in the real world.
Online Grocery Shopping is not intuitive
Online sales have taken off in the entertainment industry because the product is so simple; if you like a song or a movie, you search for it, and there it is. There may be a few versions knocking around but it only takes a few seconds to find the one you're looking for. Grocery products aren't like that, categories might include hundreds of individual products, categorized into different segments, differentiated by brands and then further broken down into variants, pack types and pack sizes.
In the physical world, grocery shoppers have developed intuitive coping strategies to deal with this, filtering out the extraneous and focusing in on just the product they're looking for. When the precise product isn't there, they switch to a substitute. Equally shoppers in the real world are rarely as specific about what they want as they need to be in the online world: How often have you found yourself putting 'beef' or 'veggies' on your list knowing that you'll choose what looks good when you get there?
Online grocery shopping is different, you're required to know what you want and all but a few search systems are intuitive enough to help a lost shopper. As a result many shoppers may prefer to stay with the store they habitually visit rather than change.
Online grocery shopping is not trustworthy
I suspect that online grocery shoppers hold web-stores to a far higher standard than they do regular ones. In the real world, it's not uncommon to find lines out-of-stock; one audit of Asda we did in the UK found 12% of lines off-sale. Real-world shoppers have learnt in many cases to cope with this reality and to substitute or go elsewhere.
However, I believe that online grocery shoppers have an automatic assumption of availability. I'm guessing this is born largely out of their experience of shopping for other products online: When you buy a track in ITunes, it's delivered immediately; if you buy a book at Amazon, it's dispatched in days. I'm guessing that since many online grocery shoppers' first experience online was like this, they feel let down when the product they want isn't available in the online grocery store.
Further, when grocery products that have been ordered online don't turn up, shoppers get even more frustrated. I'm pretty sure that for many this sort of experience leads them back to doing things the old way.
Online grocery shopping isn't 'social'
My third hypothesis is that that many offline grocery shoppers who don't make the switch online, choose to continue shopping in stores because 'it gets them out of the house'. For many, going out to shop is a social occasion which can't be easily replaced online.
In research we've done, shoppers often rate the availability of help and information third only to convenience and range when it comes to selecting a grocery store. For many shoppers, the absence of a personal contact, may frustrate those seeking a hard-to-find product let alone those seeking input or advice.
Making online grocery shopping work better
If any of these hypotheses were proven true, this would give some valuable insights to the grocery trade on how to elevate the performance of their online stores. Such insight might lead to more personalized and better curated online environments which satisfy the needs of shoppers better. Equally this might enable web-stores to improve their product availability in more targeted ways (and enhance their forecasting capability). Lastly, learning what turns shoppers off online grocery environments would help create more engaging customer service experiences.
It occurs to me, however that very little of this insight exists today, and if it does exist, it's not being published. So perhaps it's time we addressed this. If you have information that might shed light on why so few shoppers go online, or would like to share other hypotheses, please get in touch.
Image from Wikipedia.